In our last post, we mentioned about the 6 'Principles of Influence' that can be used in one's professional and personal life. Today, we will be briefly discussing about the 1st principle:
1: Reciprocation
Randy Garner's experiment showed that the principle of reciprocation is effective in marketing. His study demonstrated that people who received a hand-written sticky note requesting completion of a survey had a 69% response rate, while those who received a blank sticky note had a 43% response rate, and those who received no sticky note had a 34% response rate. Additionally, the quality of the answers given by those who received the hand-written note was significantly better. This shows that marketers can use the principle of reciprocation to their advantage by giving something – such as information, free samples, or a positive experience – to their customers, which will cause them to feel indebted and more likely to respond positively to the marketer's request.
Dr. Robert Cialdini's book, "Influence: The Psychology of Persuasion", is an essential read and provides valuable strategies for marketing to others as well as how to resist the tactics of others. Recently, Cialdini and two other authors have condensed his original book into a new one, "Yes! 50 Scientifically Proven Ways to Be More Persuasive". This book is based on Cialdini's 30 years of research on the science of influence and persuasion, and it provides practical advice on how to get people to say "yes" to your ideas and requests. It is backed up by scientific studies and can be used in both professional and personal settings. Cialdini has identified six key principles of persuasion, which are outlined in the fifth edition of "Influence: Science and Practice". He cautions that these tools should not be used unethically, as any short-term gains will be outweighed by long-term losses.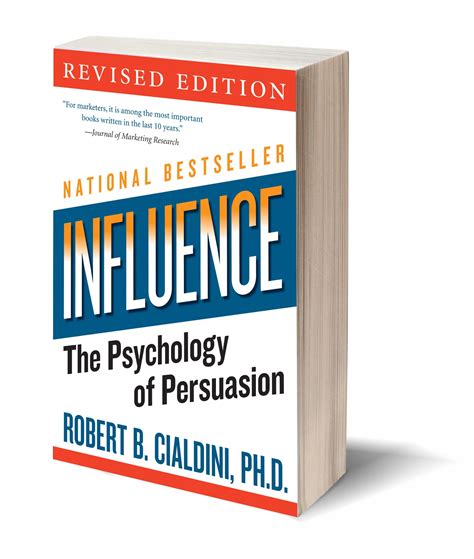 In our upcoming posts, we will be discussing 6 'Principles of Influence' that can be beneficial to everyone, from business owners, office workers, salespeople, and managers, in their professional and personal lives. Stay tuned!